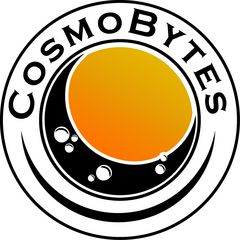 CosmoBytes
---
Your daily byte of Creativity
Our Schedule
Tuesday - Live Stream @ 5:30 pm EST
Thursday - Live Stream VOD Upload
Saturday - Main Series Upload @ 8am EST
The next Live stream starts in:
---
Drawing Your OC [The Series]
We are here to share our time and art with you. Our main series revolves around accepting requests to draw original characters. Each week a semi-randomly selected request is completed by a CosmoBytes artist or maybe multiple if you're extremely lucky. Our main artists are currently Nebbie and Luna, who you can learn more about on the 'about us' tab.

Once we complete a request we send the requester the file and upload our drawing process for all to see. If you're interested in submitting your character, check out the form linked below.

Selected entries will get a finished drawing of their character, this can be anything from a Half body illustration to a Fullbody illustration with a background. Some entries may be selected for traditional art batches instead of digital art.
---
Luna's Gallery
---
Nebbie's Gallery
---
About us
---
---
Luna
---
Age: 28
Pronouns: She/Her
Program of choice: PaintTool Sai 2
Tablet: Wacom Intuos Pro Medium

Fun Facts:
Luna is left-handed.

Luna has some minor formal training in traditional art.

Luna is in charge of editing all video content.
Quote
"Look, it can't be helped that we have the same type if we share a brain cell."
---
Nebbie
---
Age: 31
Pronouns: She/Her
Program of choice: PaintTool Sai 2
Tablet: Wacom Cintiq 13

Fun Facts:
Nebbie is married and refers to her husband as "Sleepy".

Nebbie is a self-taught artist.

Nebbie is in charge of managing social media.
Quote
"Have I mentioned We're Addicted to D&D."
---
---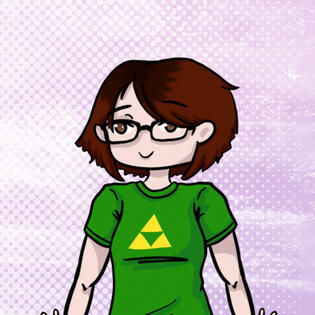 I am willing to negotiate prices as well as set up payment plans for larger commission requests.
Contact
TWITTER: @Neb3aula
EMAIL: [email protected]
---
Terms of Service
Prices are Per character

Prices are subject to vary based on upcharges listed below

all payments are in USD and accepted through Paypal

I reserve the right to refuse commission requests

Commissions take three days to a week each. So, if three people are ahead of you, expect about a 1-month wait. I'll make sure to give you an ETA based on my current to-do list

50% Payment is required upfront before I will start working on the commission.

Commissions under $15 require full payment before work will commence.

no refunds.
WIPS (work in progress) available upon request

The finished commission will only be provided after the payment has been received in full.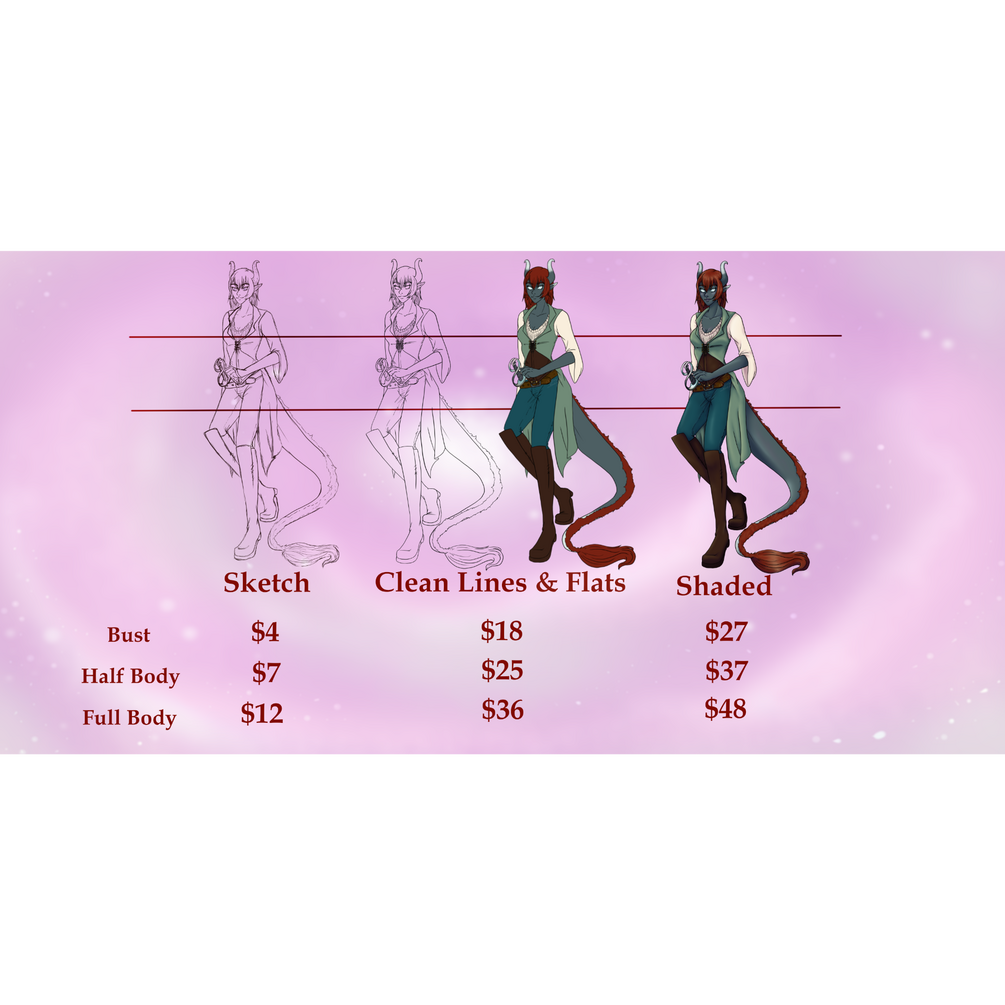 Upcharges
---
Weapons add $2-$5 per weapon based on complexity

Pets $5 Each
Note that I am not as practiced with drawing furries/animals but will try my damnedest
Simple Gradient Backgrounds do not require an upcharge
Complex Character design Upcharge starting at $3 and up
---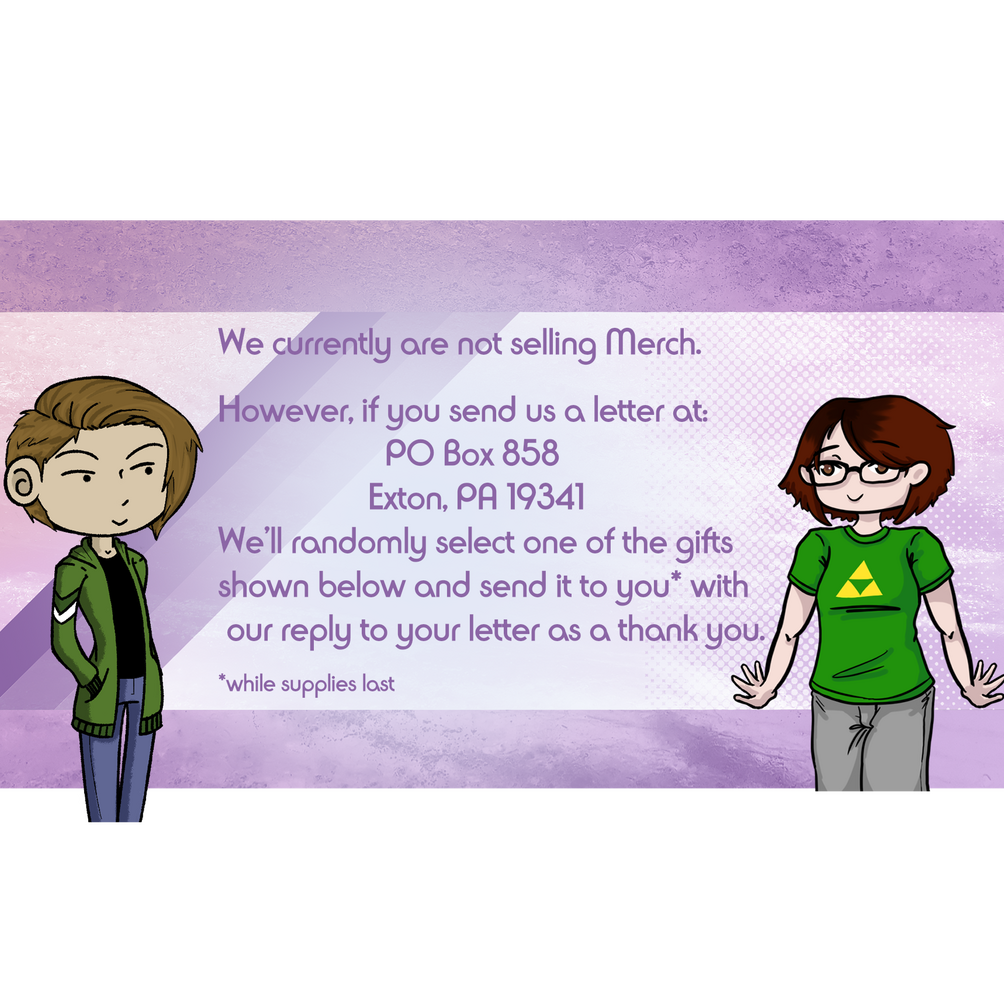 CosmoBytes Pin-Back Button
A cute 1.5-inch diameter Pin-Back Button. They are a fun accessory for backpacks, Jackets and button boards.

Stock Status: Available as of 3/21/21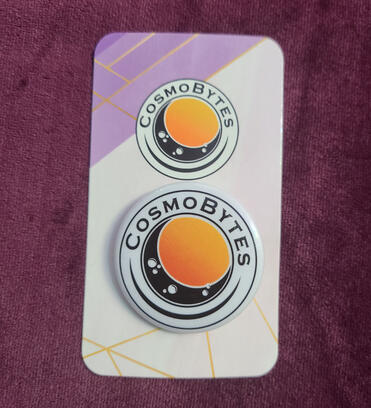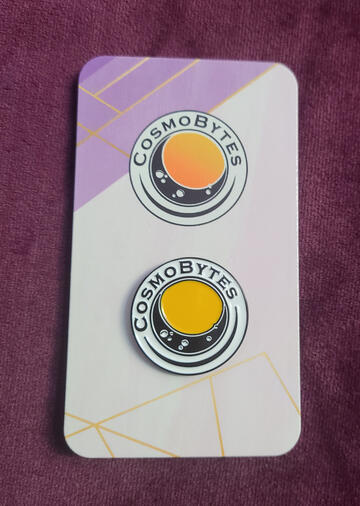 CosmoBytes Enamel Pin
A lovely 1-inch diameter Soft Enamel Pin. These are a fun accessory for ITA Bags, Jackets, and an excellent addition to any pin collection.

Stock Status: Available as of 3/21/21
CosmoBytes Stickers [5 pack]
A set of five 2.5-inch diameter stickers. These are a nice way to decorate notebooks, binders, and folders. Please note that, while these stickers have a Semi-gloss/Glossy appearance they are not waterproof.

Stock Status: Available as of 3/21/21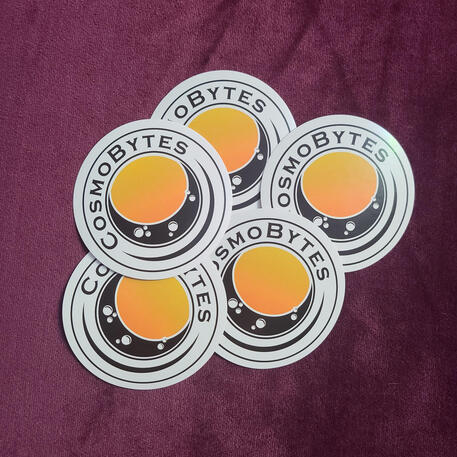 ---